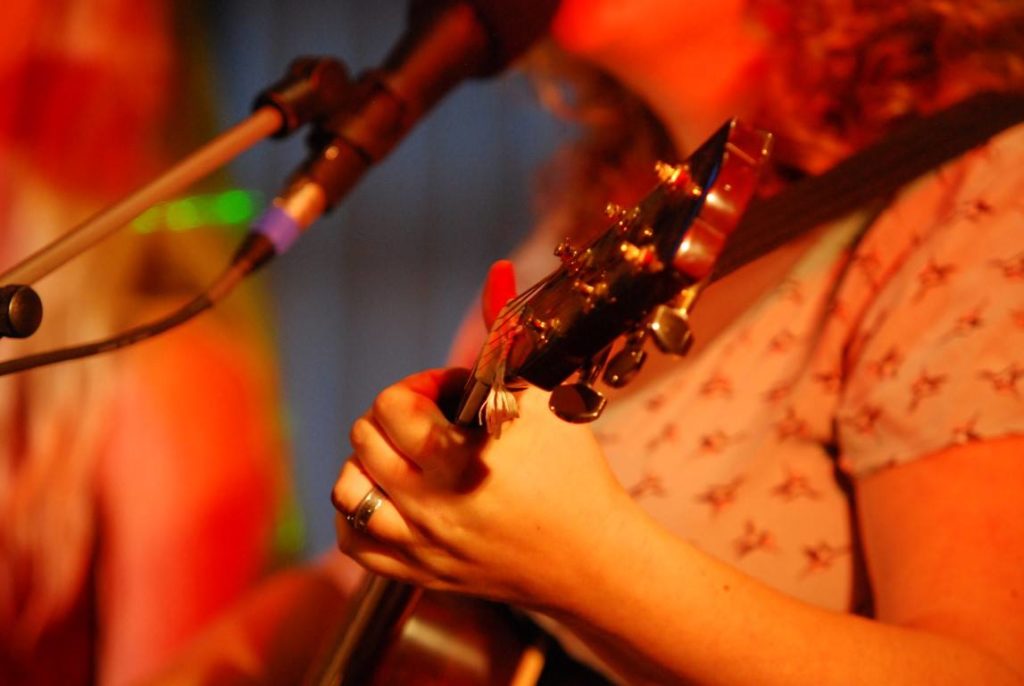 Easy Going Guitar Tutor
I am an experienced guitarist with over 20 years playing in my bedroom and live on stage! I am very patient and I also love to sing and play along to any style of music. I love music and playing and I would love to teach anyone how to play guitar.
I teach half hour or hour long lessons depending on your requirement. Each lesson is individually planned and tailored to your learning style, not to mention the handouts you get to take home and the extra videos on offer to help when practising at home.
My Experience
In my spare time I sing in and accompany with my guitar an all female vocal group. I have also played guitar and bass in a popular local covers band. I originally self taught but then I went on to further my guitar knowledge with lessons and then I took a foundation degree in popular music where I studied musical theory, performance, and guitar lessons and I also have a degree in Music Industry Management where I studied in Buckinghamshire. I am also a songwriter and have recorded my own music and songs.
Teaching style
I can teach most styles of music but I prefer to teach popular music, blues and rock. I do not teach classical or jazz I'm afraid! I am dyslexic so my style of learning and teaching is very visual and repetitive and would suit beginners and those who also struggle with a disability.
DBS Checked
I have an up to date enhanced DBS check which I can provide on request.
All of my lessons are currently being conducted on Zoom. I can still provide the same first class service and all of my students enjoy the online lessons. As humans we are good at adapting!